Site Offices
Sentag Modular Manufacturing has a wide range of wheeled office and skid office units for all of your needs. All of our buildings carry Alberta Part 10 and CSA A277 labels and our steel components are CWB certified to CSA Standard W47.1-09, but we are able to build our office units to the specifications of your region.
In addition to new and used sales of mobile office units, we also offer mobile office rental services. Our rental office units do not have contractual timelines and we don't charge you surprise cleaning or minor maintenance repair fees like some other companies.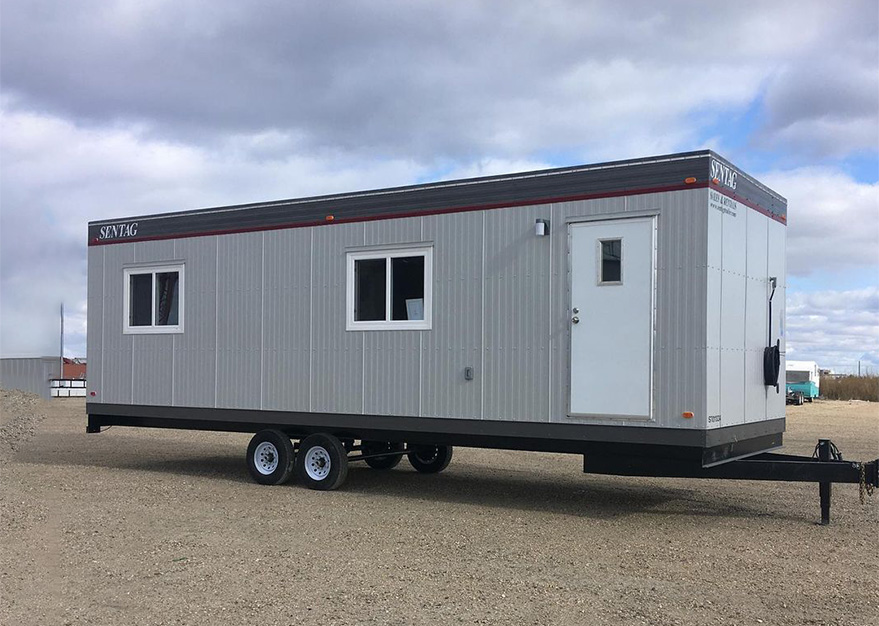 Wheeled Offices
Wheeled office units are easily transportable and ideal for sites where space is limited. These units work great where there are delicate ground conditions, tight access or when the office has to relocate often.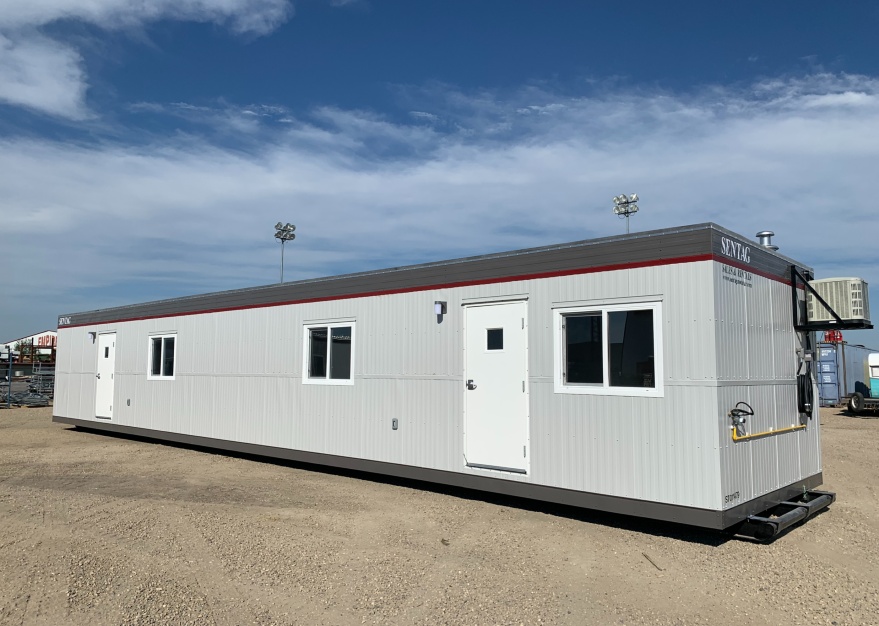 Skid Offices
Skid offices come in a multitude of different configurations and are mounted on a steel frame that sits on the ground. These units are ideal for site offices, lunchrooms, security posts or wherever mobile space is required.
Solutions To All Your Needs
Our units come pre-built or ready-to-build for your convenience.