Modular Complexes
Sentag Modular Manufacturing has everything you need when it comes to modular buildings. We have new and used complexes available to make accommodating the need for a new space easier. At almost double the construction speed of traditional structures, modular complexes are a more cost-effective solution for your short- or long-term needs.
If you're in need of a smart solution to your office shortage problems, or you simply need to expand your space to accommodate a greater number of people, then look no further than Sentag Modular.
We offer a wide variety of pre-built complexes with customizable floorplans to meet your specifications. These modular complexes can be joined or stacked together to create a custom solution to fit your needs. Available as rentals or for purchase, Sentag Modular's fleet of temporary and relocatable buildings are at your disposal.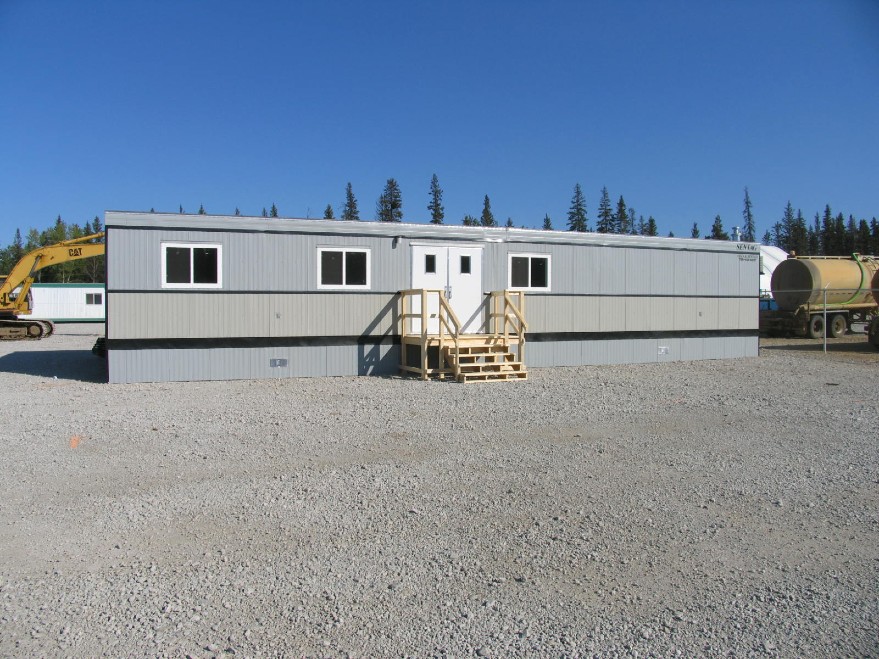 Complex Configurations
Sentag's modular complexes range from a two-unit design to extensive multi-unit, multi-storey complexes. These units are suitable for temporary or permanent installation. Interiors can be configured to suit any industry, from office or workspace, to lunchrooms, boardrooms, classrooms, healthcare facilities and more.
Solutions To All Your Needs
Our units come pre-built or ready-to-build for your convenience.
If you are looking to stack and join together multiple units to create a complex that will suit your needs, or if you simply unsure if your proposed site has enough room, the best solution is to contact Sentag Modular and have one of our specialists come for a site visit. We will help you assess the proposed relocation or construction site, inform you of the safest access route, and give you a quote on the total cost. Contact us today.
Yes! Your complex can be constructed to meet any weather conditions you may be concerned about— whether that is ensuring that your complex can withstand the extreme cold or abrupt temperature changes that we experience here in Alberta. For more information and details about the specifications you need your complex to meet, contact one of our experts today.
If you are looking to purchase a modular complex unit as a permanent solution for your workspace needs, then you'll be pleased to know that modular complexes are not only cost-effective but also extremely versatile. The lifespan of a modular complex is at around 18-25 years with regular upkeep and maintenance.