1
Once you have met all of the local zoning and permit requirements for the property upon which you'd like your Sentag structure to reside, we can help match you with the right building type for your project. Whether your want a temporary mobile office trailer, lavatory or custom modular unit, we have something for every project.
2
At Sentag, we manufacture our own buildings in a climate-controlled shop. This optimal environment for production control means our customers end up with a higher quality end product. And, as a factory direct supplier, we've been able to reduce costs compared to our competitors – savings that we're happy to pass on to you! 
All of our modular buildings carry Alberta Part 10 and CSA A277 labels. Our steel components are CWB certified to CSA Standard W47.1-09.
3
The design team at Sentag Modular Manufacturing offers convenience, efficiency and flexibility to meet your product design requirements. We supply modules to meet the specific requirements of the regions in which you need them installed, providing engineered drawings and schedules of various disciplines if needed. 
As a manufacturer with an in-house design team, we are equipped to build custom single units and multi-unit complexes in a range of sizes and configurations.
4
Sentag Modular Manufacturing has its own fleet of trucks and trailers operated by skilled, experienced drivers who can deliver your modular building anywhere in Western Canada. This added level of in-house service means we can deliver your building quicker and with fewer headaches.
5
We offer onsite installation, wherever your project is located. Our products are also supported under a warranty program. Should anything unexpected happen, we are at your call.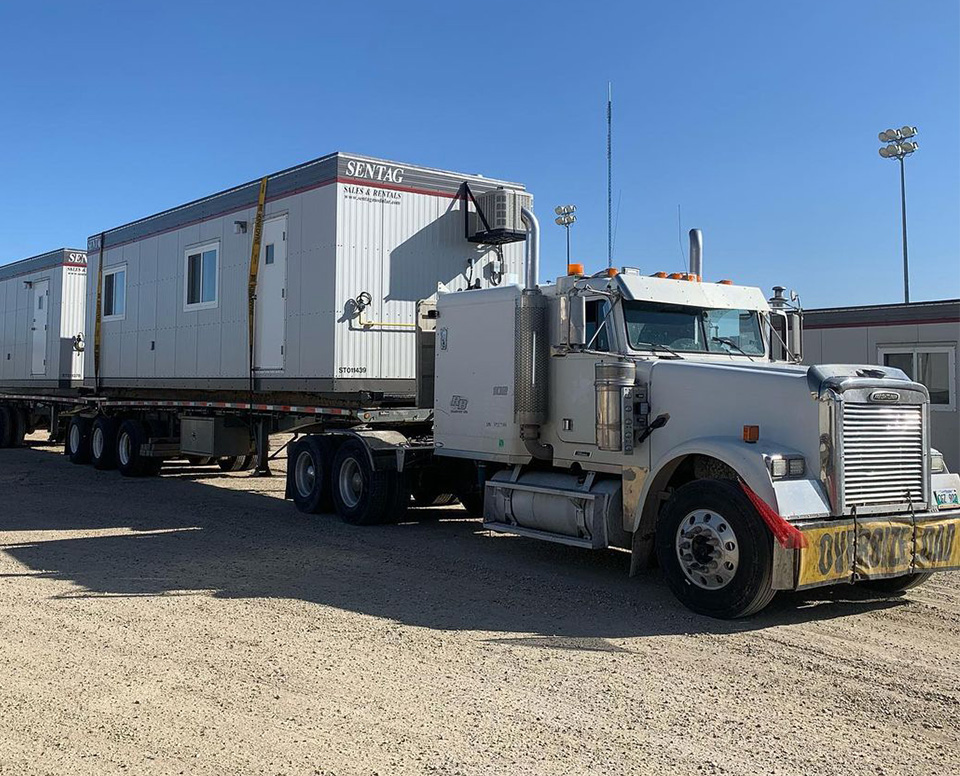 Turnkey Solutions
Furniture
Access Solutions
Partition Walls
Security Items
Skirting and Onsite Installations
Transportation
. . . and more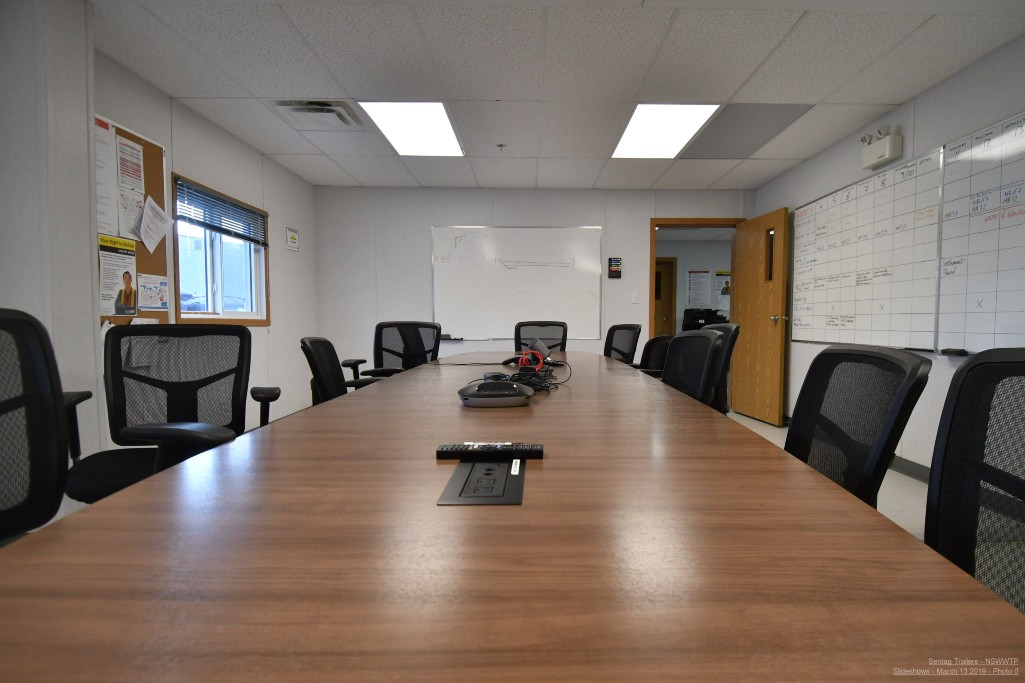 Office Furniture
Sentag offers a variety of office furniture choices to have your team ready and working right away.
From desks, rolling chairs and floor mats, to file cabinets, bookshelves, whiteboards and cork boards – When Sentag supplies the office furniture, you save time procuring and setting up furniture.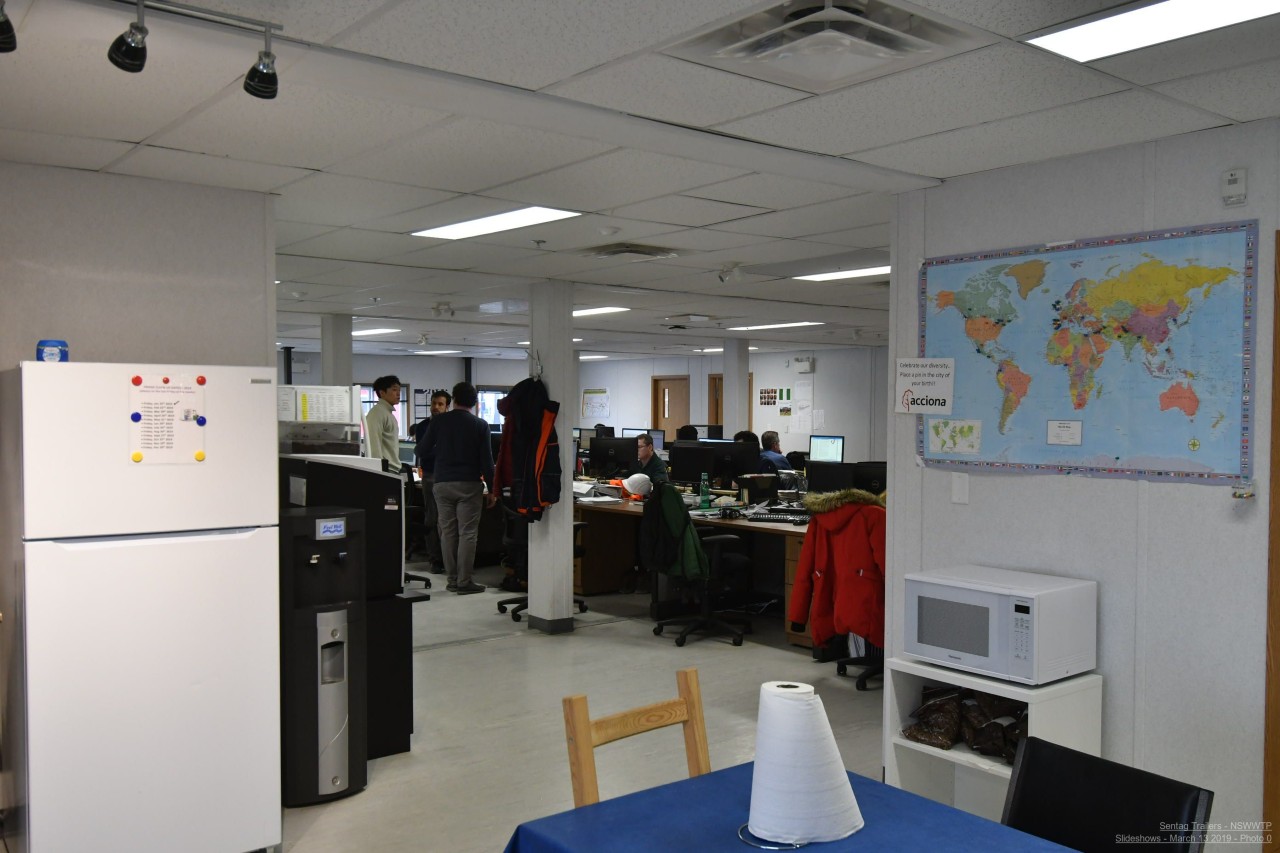 Lunchroom Furniture
Sentag offers a variety of lunchroom furniture and appliances to make your breakroom space comfortable for your team.
We have folding tables, folding chairs, microwaves, fridges, coffee makers and water coolers.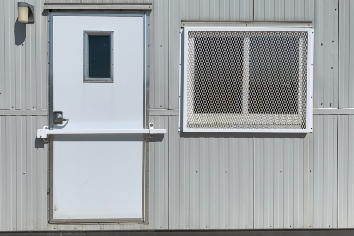 Access Solutions & Security
Sentag is a distributor for aluminum stair and landing sets. These stair sets are OSHA approved and are easily assembled and adjusted on-site. Stair tread and platform surfaces have an aggressive pattern to prevent slips and falls in all types of weather, and all platforms and stairs come with railings.
Office trailer security is important. We offer metal window security screens and metal door security bars. These robust products will keep the most determined thief away and your good safe inside.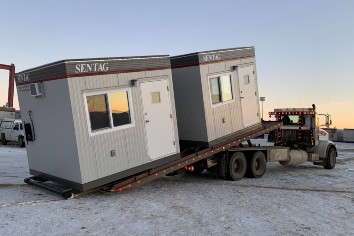 Transport & Setup
We are able to transport your building to site and install it on location.
We use a number of different transport truck styles depending on the unit and location of delivery.
Our onsite installation crews can make your building turnkey, and will also complete additional site-required items if necessary.